Collections
Shop for artwork based on themed collections. Each image may be purchased as a canvas print, framed print, metal print, and more! Every purchase comes with a 30-day money-back guarantee.
About Carolyn Doe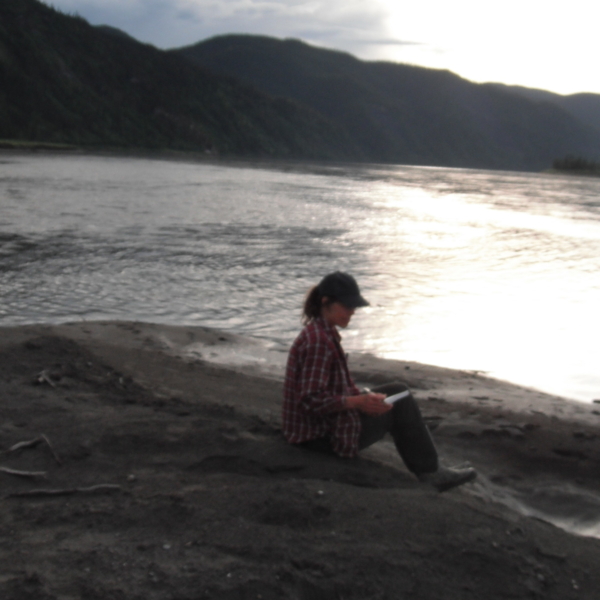 Welcome to my art.

I was brought up in a family who always appreciated and saw the value in art.
As a child, art and natural history museums were a regular stop on any trip; hours
spent wandering the halls. From age 5 thru 12, I attended regular art classes taught
at the Toledo Museum of Art in Toledo, OH. That is as far as any formal training
I have ever had. I am self taught which only means I just played until I figured something out. My ongoing education in art takes place thru my own passion and pleasure in the exploration of creative processes.
Always excited by fiberarts and having been raised by a seamstress, I started working in batik on silk fabric over twenty five years ago, making time in between raising
two children and working. Batik has become my voice. When dye touches silk fabric it spreads like crazy. The wax creates a boundary. It is this dance of control/no control that captivates me for hours. Through this ethereal quality, I try to convey the essence of a place and of the creatures who dwell there.
Seven years ago, while working up in Alaska in a remote area, I was given some watercolor paints and paper. Having no other resource for creativity, I started painting alone after work in the filtered light of my tent. After a short amount of time, what I found was another simple way for water and color to mix and allow for expression.
Watercolor has not only influenced my batik work to new possibilities but has also taught me that less is more. Being much easier to travel with, I am also able to record images to use later in my batik work.
About a year ago I took a class on palette knife painting in oils. Thick textures and vibrant colors. A whole new world is now revealing itself to me thru this medium.
My inspiration comes mostly from the natural landscape that surrounds me at whatever place I am traveling through, working in, or residing at. The theme of ice, snow, mountains, and penguins comes from six seasons spent working down in Antarctica. Like the cold, the beauty of Antarctica's changing light cuts deep to the bone.
I have lately found large cities and buildings intriguing. Hours spent observing, then I go indoors and create. My work as a field camp manager and cook around the state of Alaska allows me to experience wonderful, wild and remote places. I have been as far south as Antarctica as well.
I like the movement of birds. So they come and go in my paintings.
And the stillness of trees.
There is enough inspiration for me to last several lifetimes.
This coming year I want to explore the presence of humans in landscape.

I currently have work in galleries and private collections in several US states including Alaska, Idaho, Washington, Vermont, New York, and Ohio, as well as in England, and Antarctica.